Hi members!
Some have mentioned they find it difficult to upload pictures to the forum. If you are having problems the following guide should help smooth the process out for you.
You will need an online image storage service. I have used
Photobucket
 for this guide as I have found it the easiest to use. It's free and you can sign up in seconds using your Facebook or Google+ account. You get plenty of storage space (I believe it's unlimited). If you are using another image storage service this guide may help but you may find some elements are slightly different.

Step 1
- Sign in to 
Photobucket
 and upload your pictures.
You can either browse to them by clicking
'Choose photos & videos'
or simply drag and drop from a folder on your PC.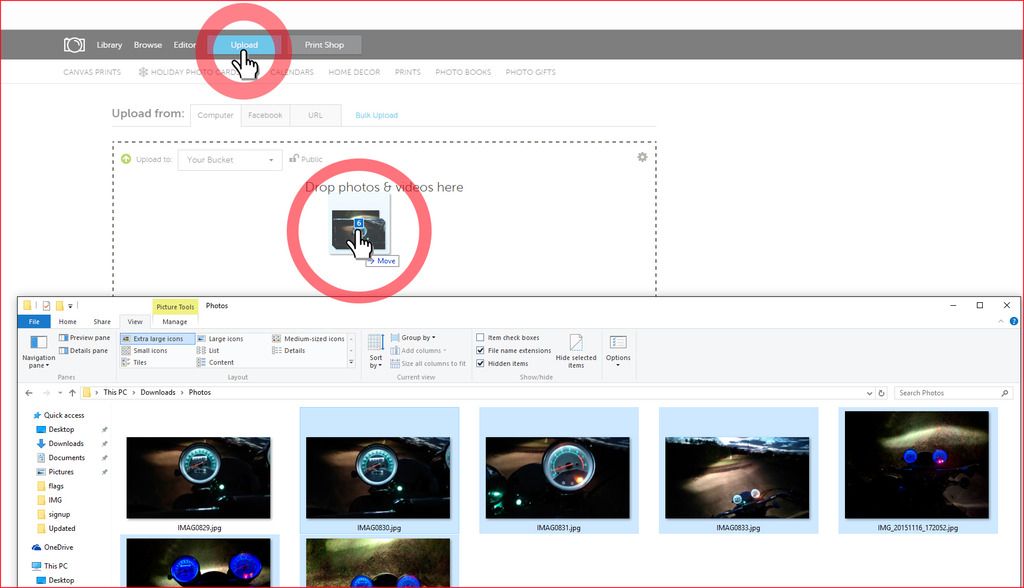 Step 2
- Click
'Library'
to view your uploaded images, then click on the image you want to include in your post.
Step 3
- When you have opened the image you want to use, under
'SHARE THIS PHOTO'
, click the
'IMG'
box. 
This will automatically copy a link to the image to your clipboard. The link will be automatically formatted for use in a forum post.
Step 4
- Go to your new post on the forum.
Right-click
and
'Paste'
 in the body field (or
Ctrl+V
).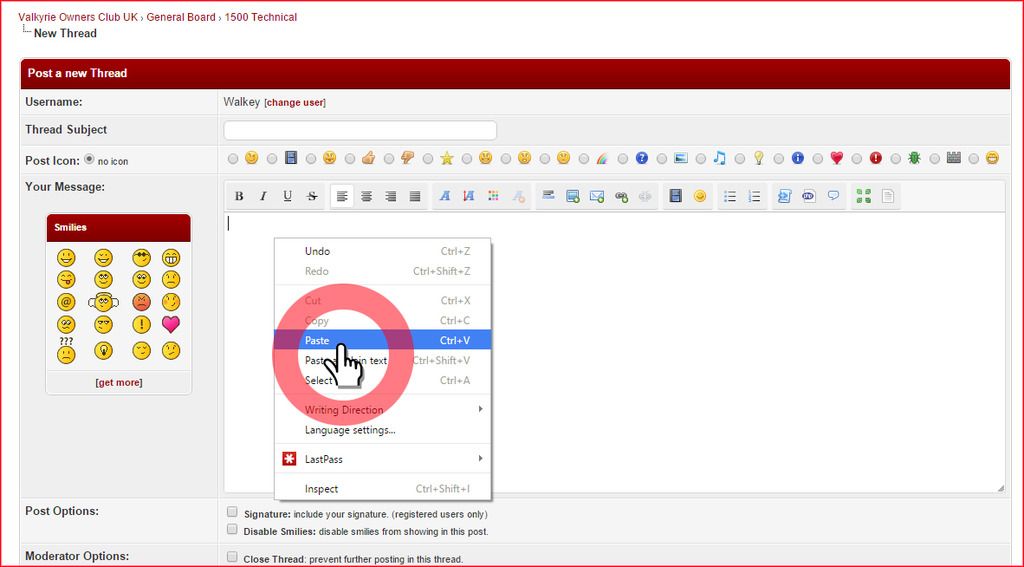 Your image should immediately appear in the post!
If you find you can't see where you're typing, as I did while posting this, you can click the
'View Source'
button to show the image links instead of the images.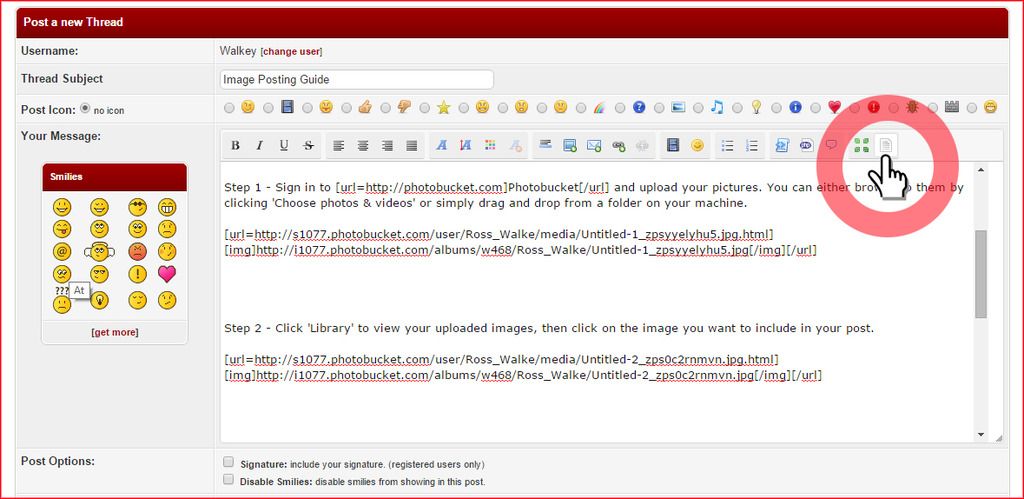 VOC#99